Secondary (7th - 12th Grades) End of Year Awards Assembly Tomorrow (5/19) at 1 pm in the Elementary Cafeteria. Parents are welcome to attend!

STAAR Checklist!
Tickets for the Area Playoff Game this afternoon are $5 for adults and $3 for students. The Bobcats & Alto Yellowjackets play at 4 pm at Nacogdoches High School. Let's Go Bobcats!

April Bobcats Of The Month These students were chosen by their teachers for Good Character, Integrity, and Trustworthiness.  Back Row: William Dickson Molly Powell Molly Powell Middle Row: Livia Bridwell,Judson Prewitt, Gage Kilpatrick, Conally Cranford, Emeree Wright , Joanna Newman Front Row: Emmerson Ham, Maverick Walker, Weston Wetteland, Noah Tate, Morgan Innerarity

National School Nurse Day 5/12/2021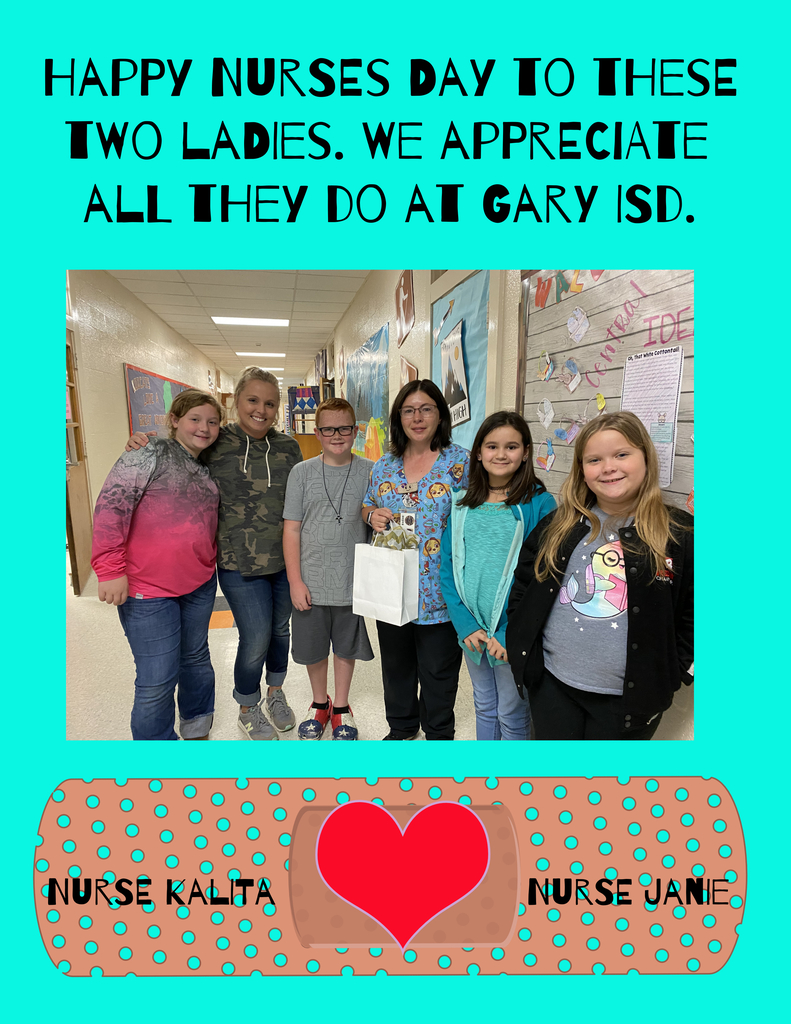 It's turn in time....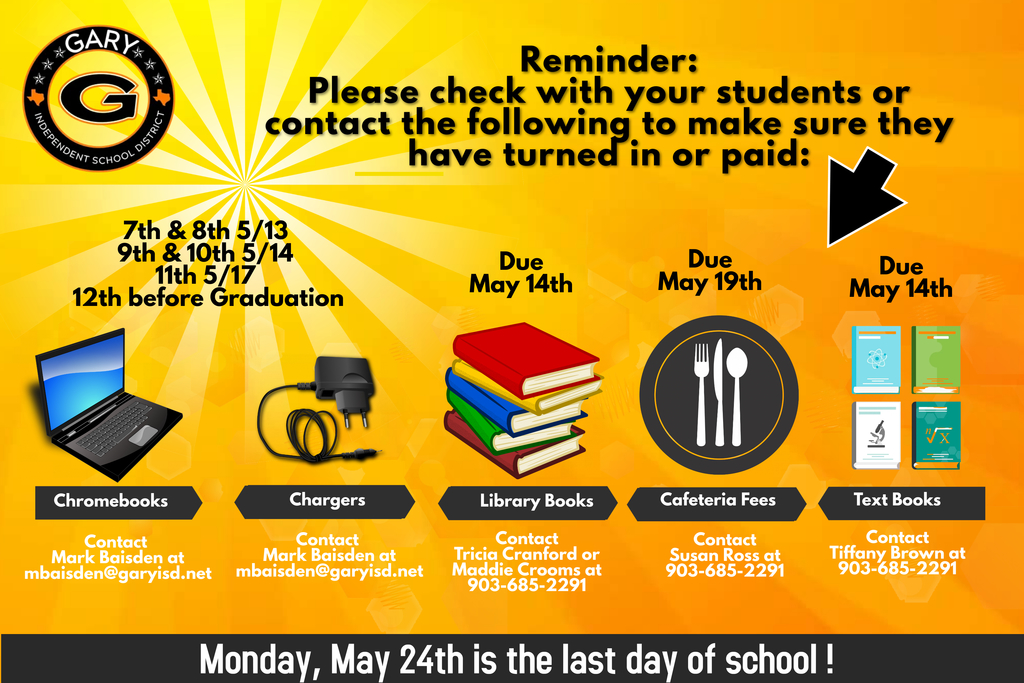 Baseball Playoffs - Round 2! Let's Go Bobcats!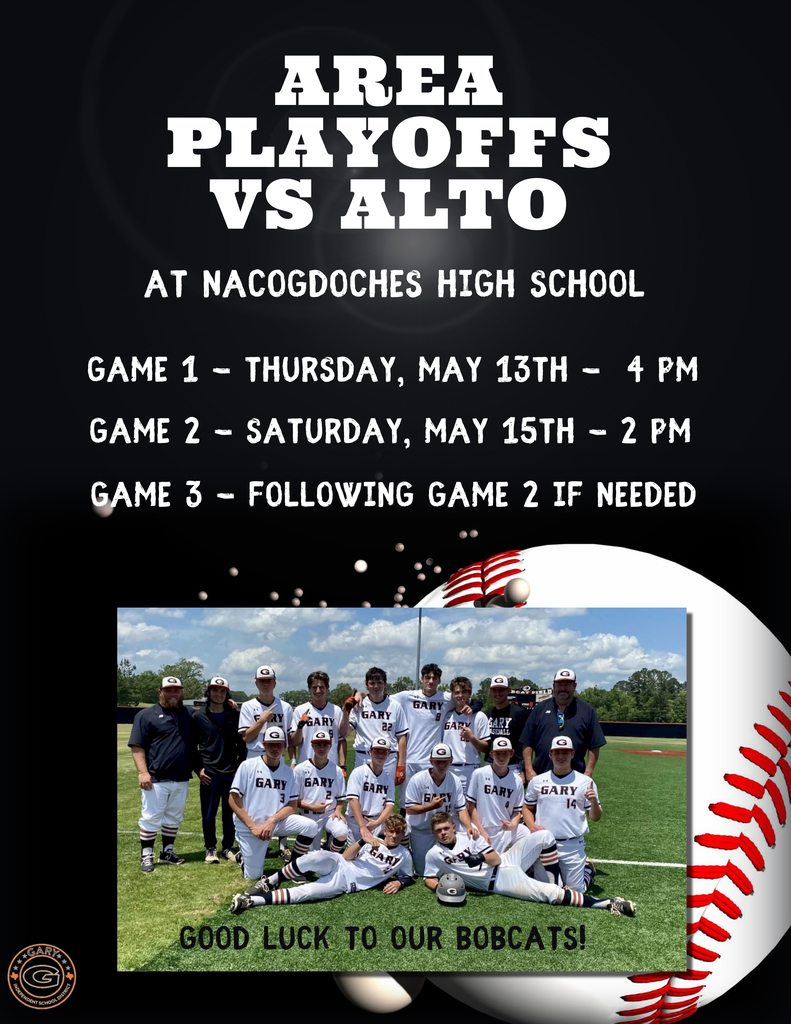 STAAR Checklist!
7th & 8th Grade Students!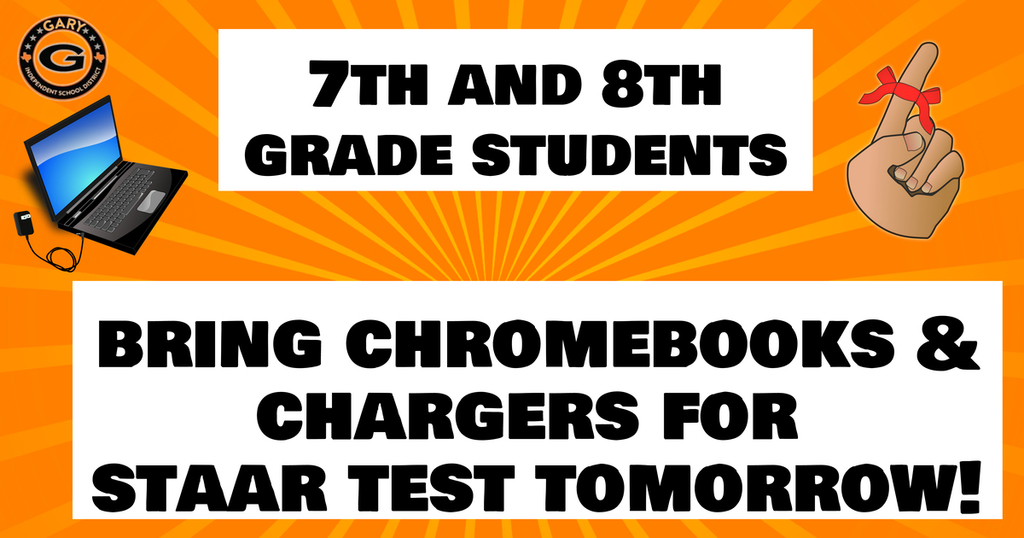 STAAR Checklist!
"Thank You" from the Secondary Campus to all who made Teacher Appreciation Week so great! 🧡👏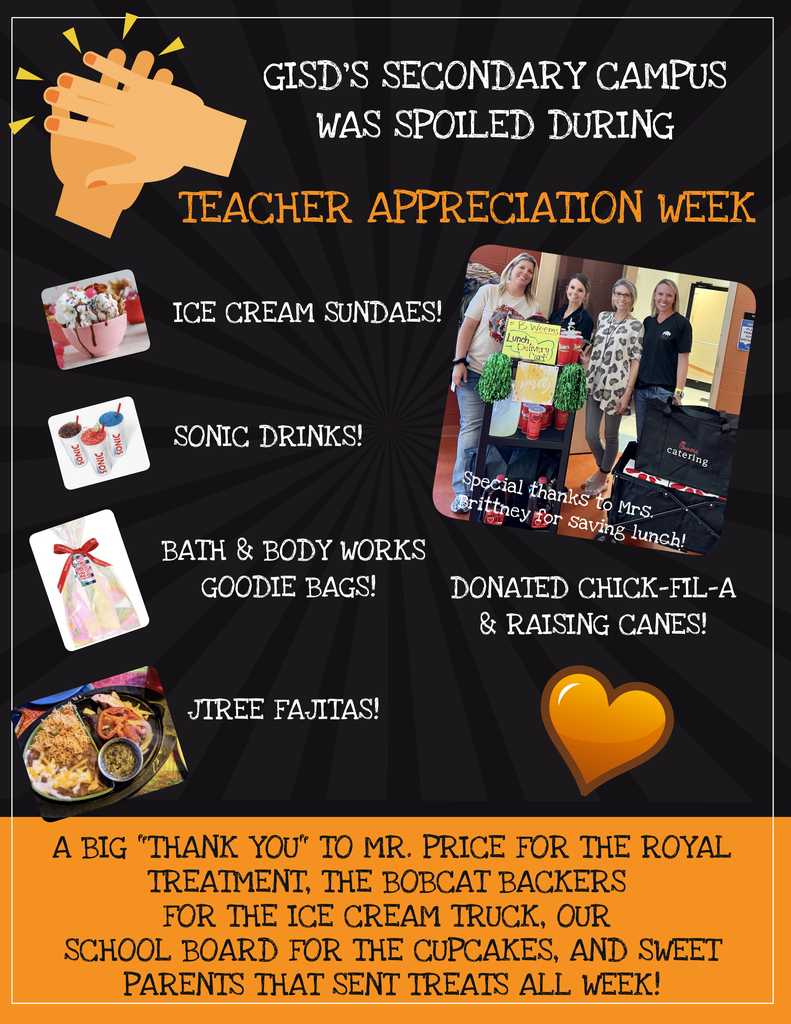 Baseball Playoff Games today and tomorrow!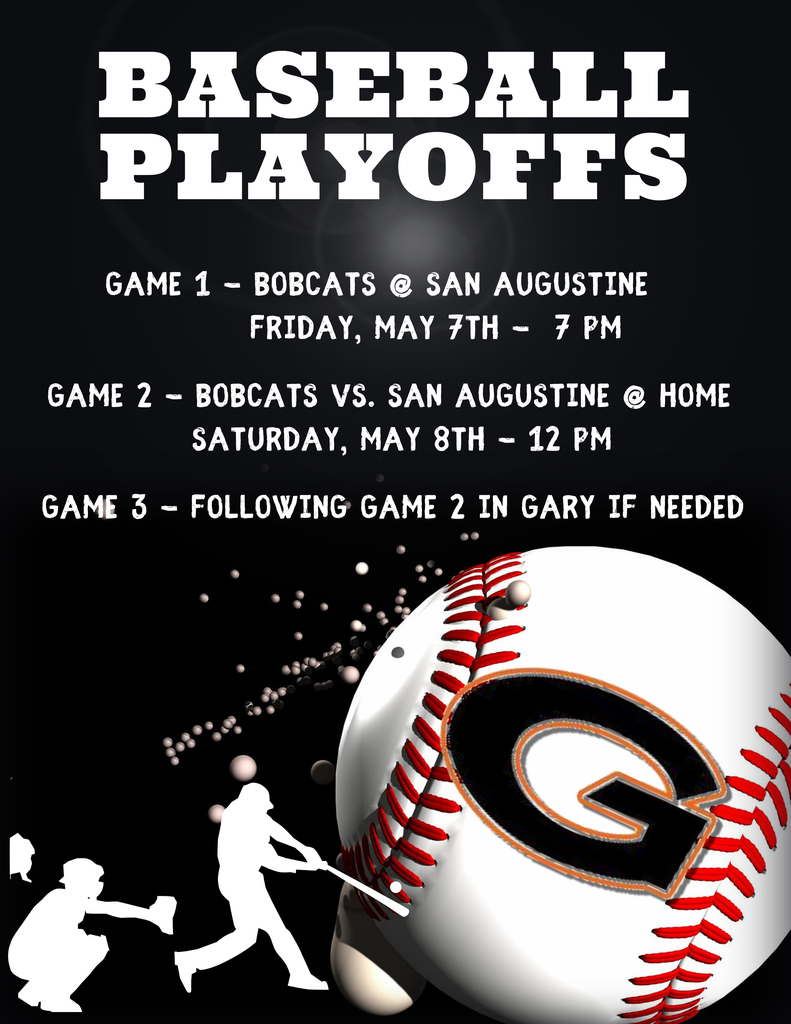 A message from Mrs. Cranford and Ms. Maddie.
Good luck to our GHS Rockets Team at competition today!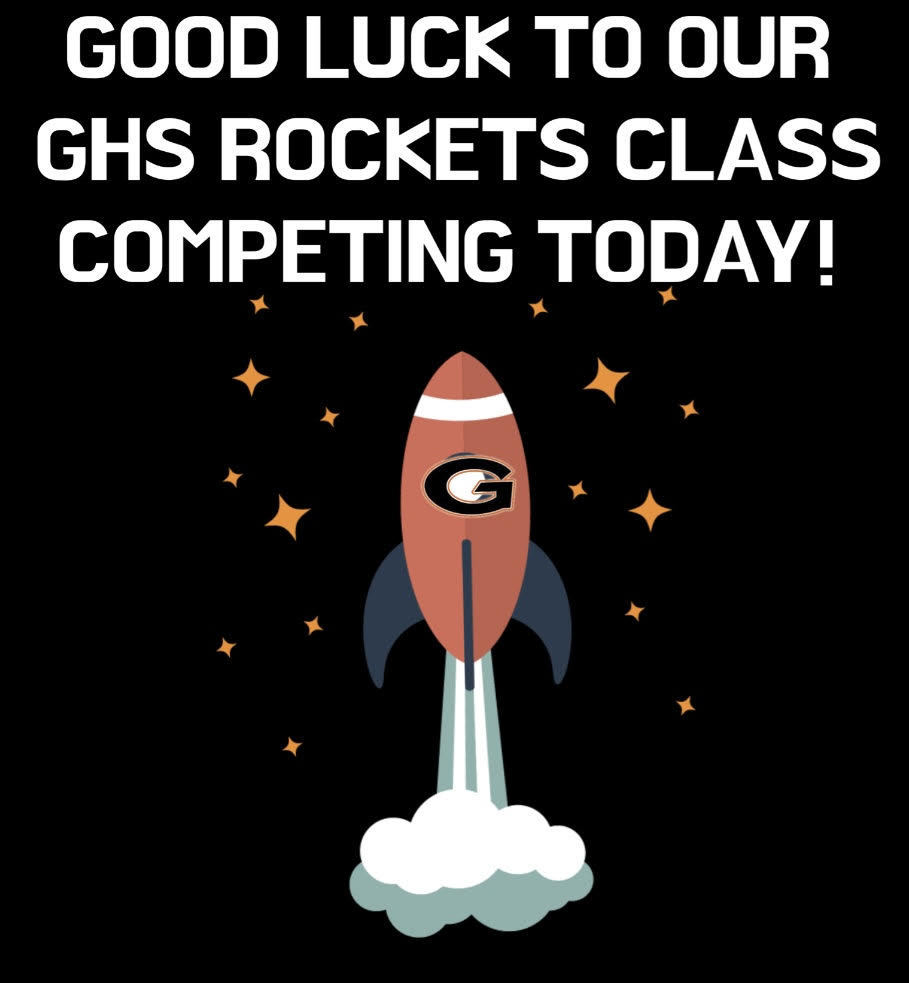 Good Luck Bobcat Microbots!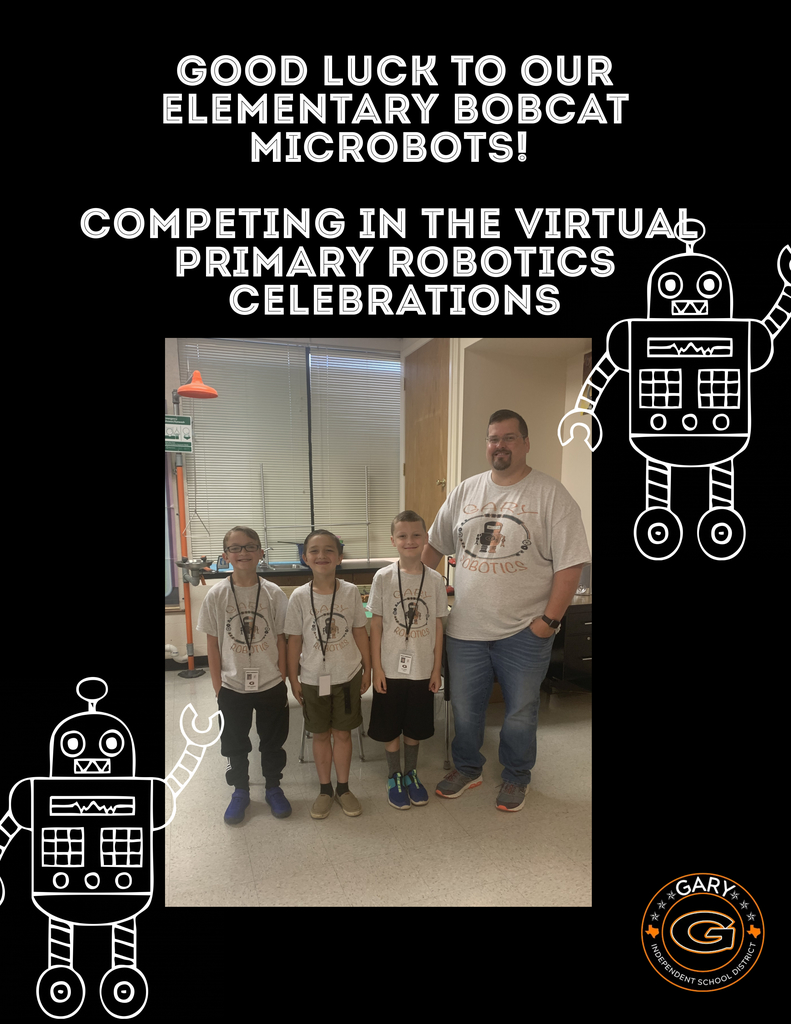 Ice Cream Truck!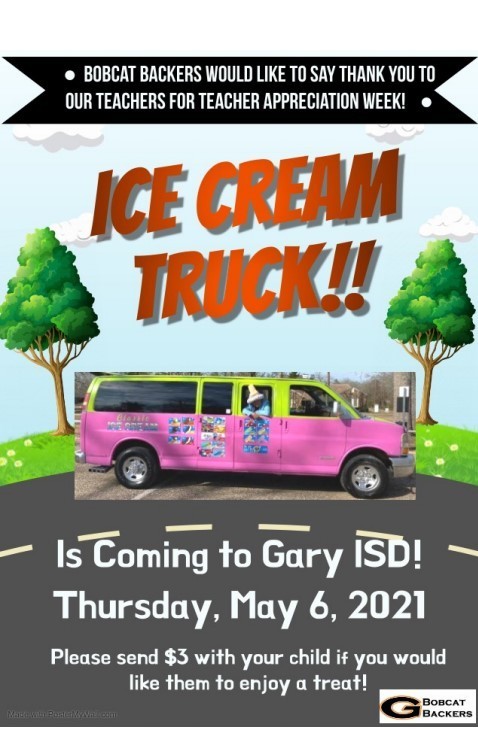 Wednesday Is Cinco de Mayo! Show us your Fiesta & Cinco DE Mayo Style! It's Teacher Appreciation Week, the time of year when we thank those who work so hard to educate our children. This week kids can dress up and support their teachers!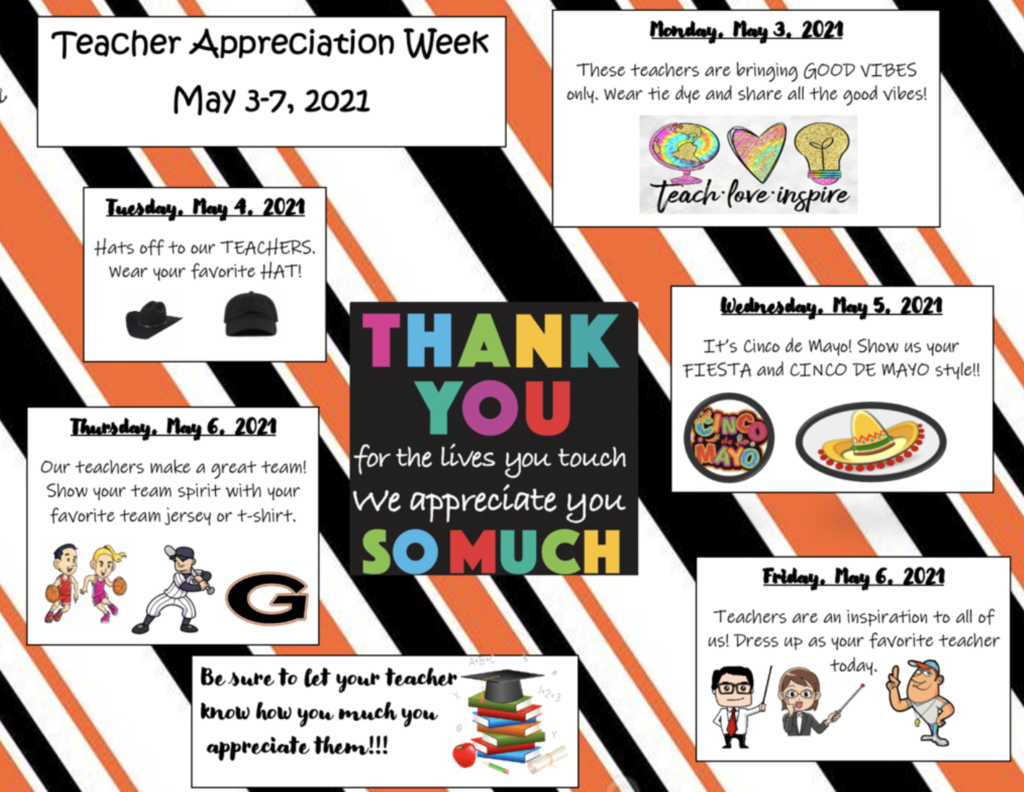 Teacher Appreciation Week Continues!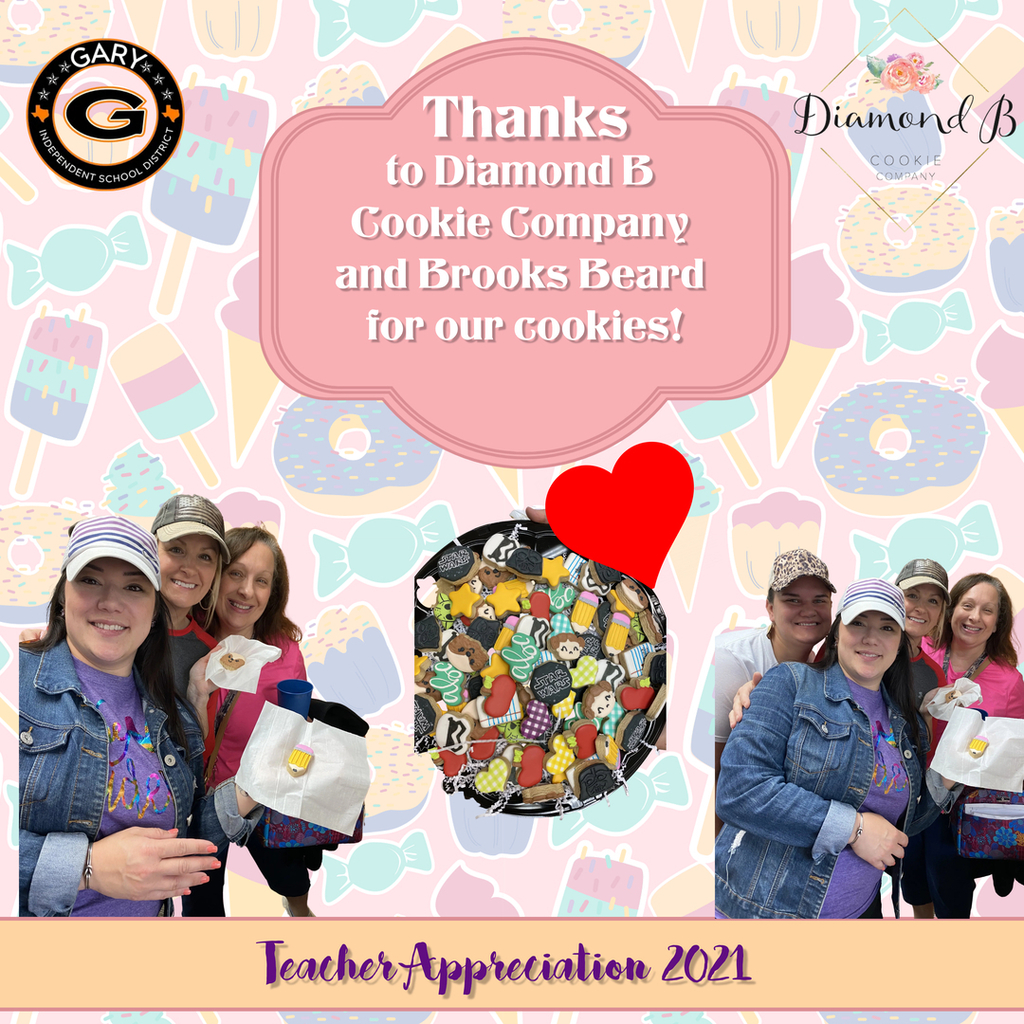 Gary Beta Club Food Drive!
Announcement from Mr. Price for Secondary students EOC or STAAR testing this week.