Our Basketball Camp starts tomorrow at the high school gym for those that signed up! There will also be a concession stand opened for kids to purchase snacks and drinks for each day of the camp.

Today is the last day to sign up for our Gary Summer Basketball Camp! Forms and payment are due at the school front offices by this afternoon!

Today, our Seniors and Kindergartners participated in the Senior Walk throughout our Elementary and High School campuses! Tonight, we celebrate with the Kindergarten and Eighth Grade graduations, starting at 6PM, and tomorrow we finish our celebrations with the Senior graduation, starting at 7PM. Come join us as we cheer on these students who are completing major milestones in their lives!


From Elementary to the end of High School! Many of our seniors have been here since the very beginning of their school careers. Come join us for graduation on Friday, May 19th at 7PM in the High School gym!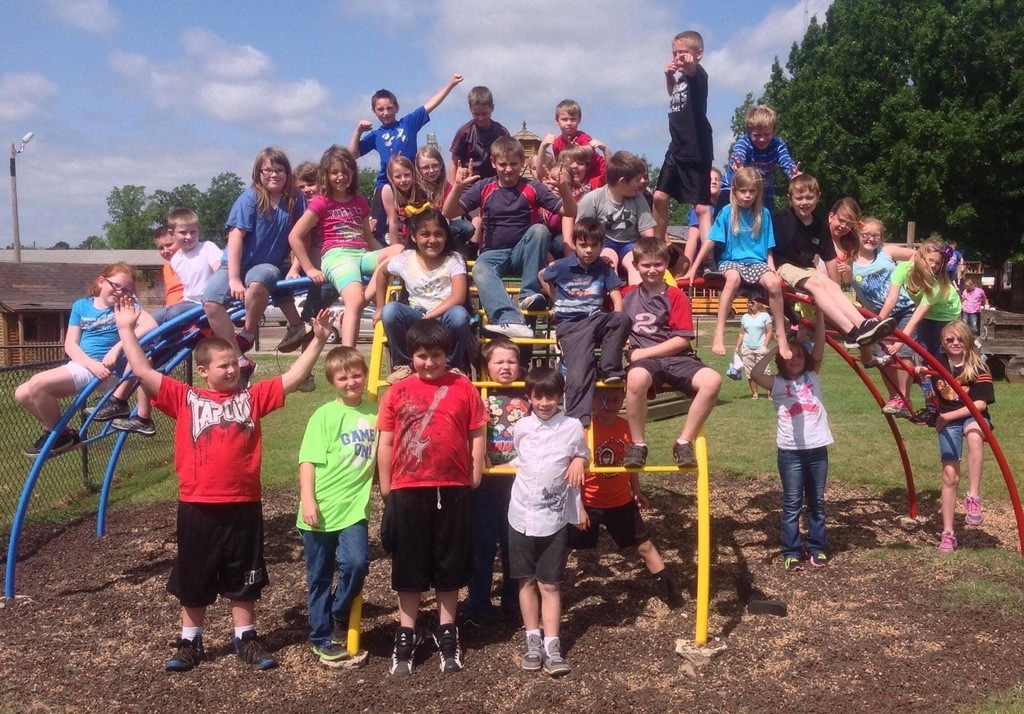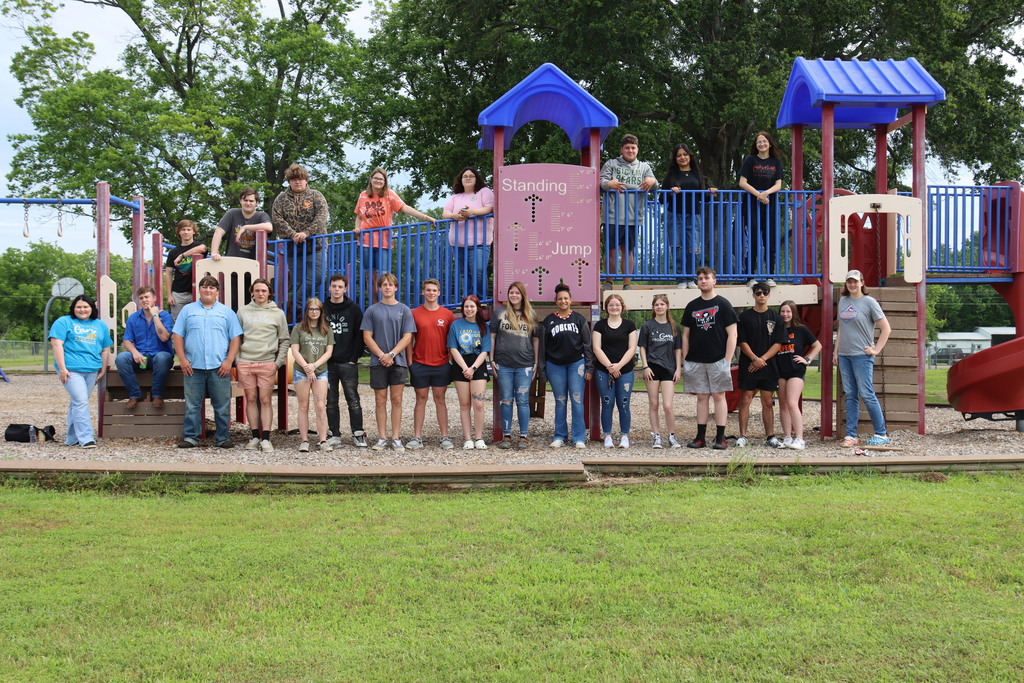 Calling all Alumni! Now that the Spring semester is done, be sure to submit your official transcript to the high school front office before the end of this week! All alumni, even if they have received their Charles Matthews Scholarship before, are allowed to apply by brining their official, signed, transcript that shows their Spring coursework. If you completed at least 12 hours and earned a grade of a B or higher in each class, you will be fully eligible!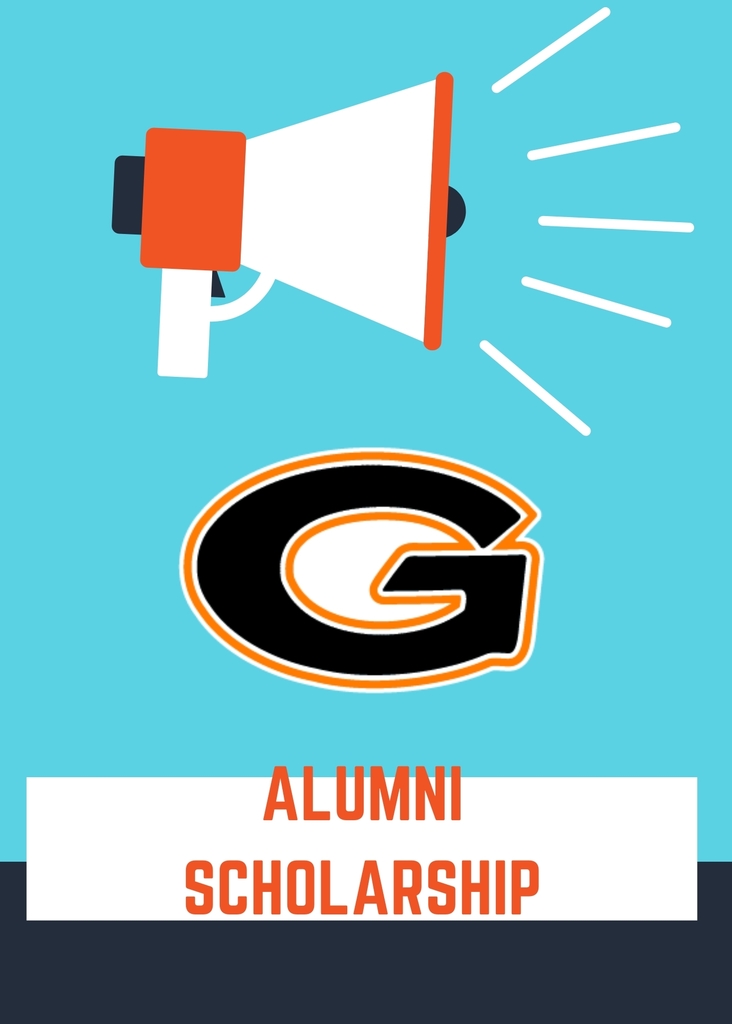 Elementary parents, we have once again teamed up with School Tool Box to help with gathering school supplies for the next school year! Want to save yourself the hassle of tracking down every item and have all of their materials ready to go when they come to school? Then check out the link and order your package today!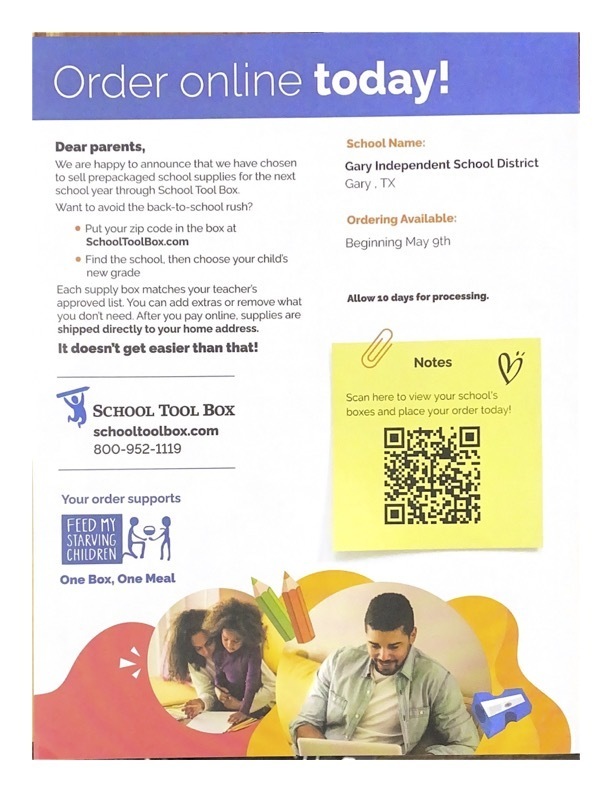 We are getting ever closer to the end of the school year! Our librarian, Mrs. Cranford, is asking that all library books be turned in by tomorrow.

Just a reminder that our coaches are hosting a Basketball Camp, May 31-June 2nd from 9AM to 11AM! Camp fee is $25, and comes with a shirt! If you are interested, please have the forms turned in as soon as possible!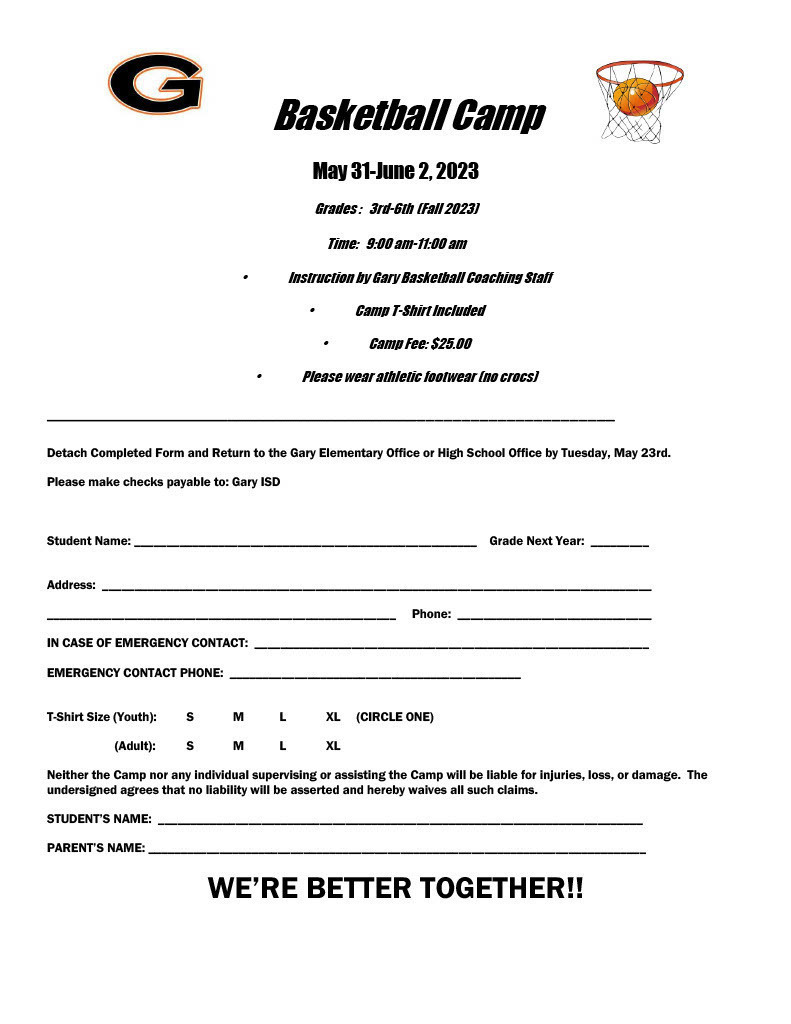 Mrs. Cranford took our Million Word Club on a field trip Friday. We are all super proud of these kids for reading 1,000,000 words this year! We are missing a few because we had to reschedule due to weather, but they still made it to celebrate! 1st stop was Books -A-Million where each of them received brand new books. Lunch at Chick-Fil-A! Who can resist an Andy's Frozen Custard ending Then a quick stop at the park to play. Thank you Mrs. Clabaugh for driving! They had a blast! Thank you Mrs. Cranford for taking these kids out to celebrate their great accomplishment!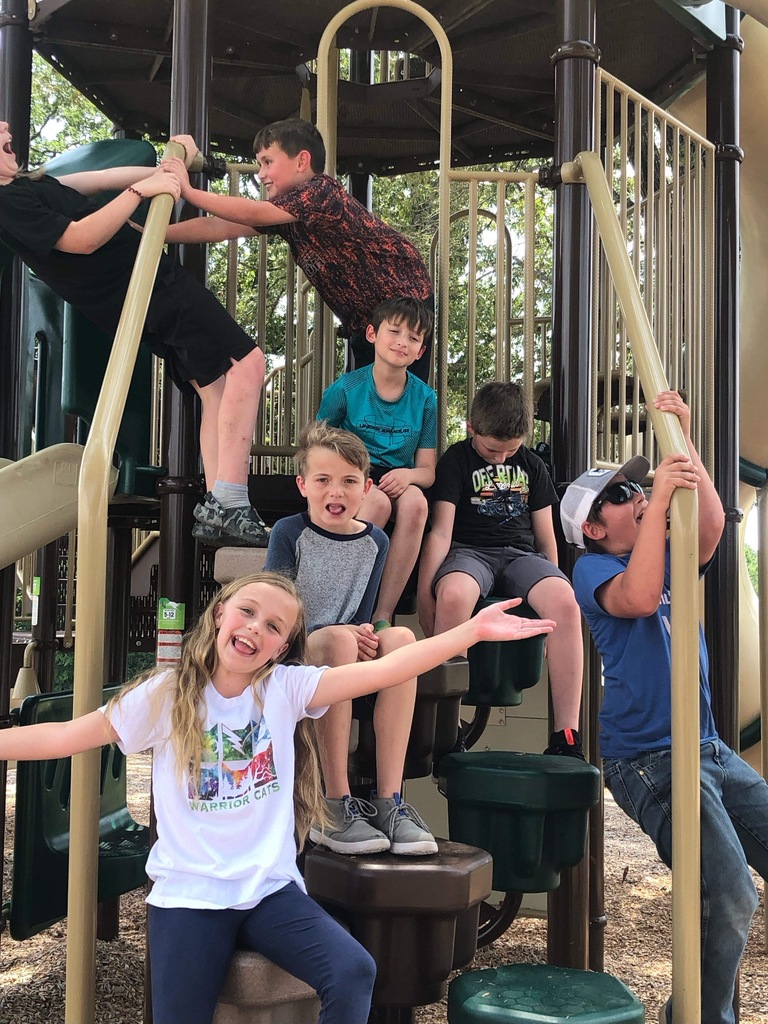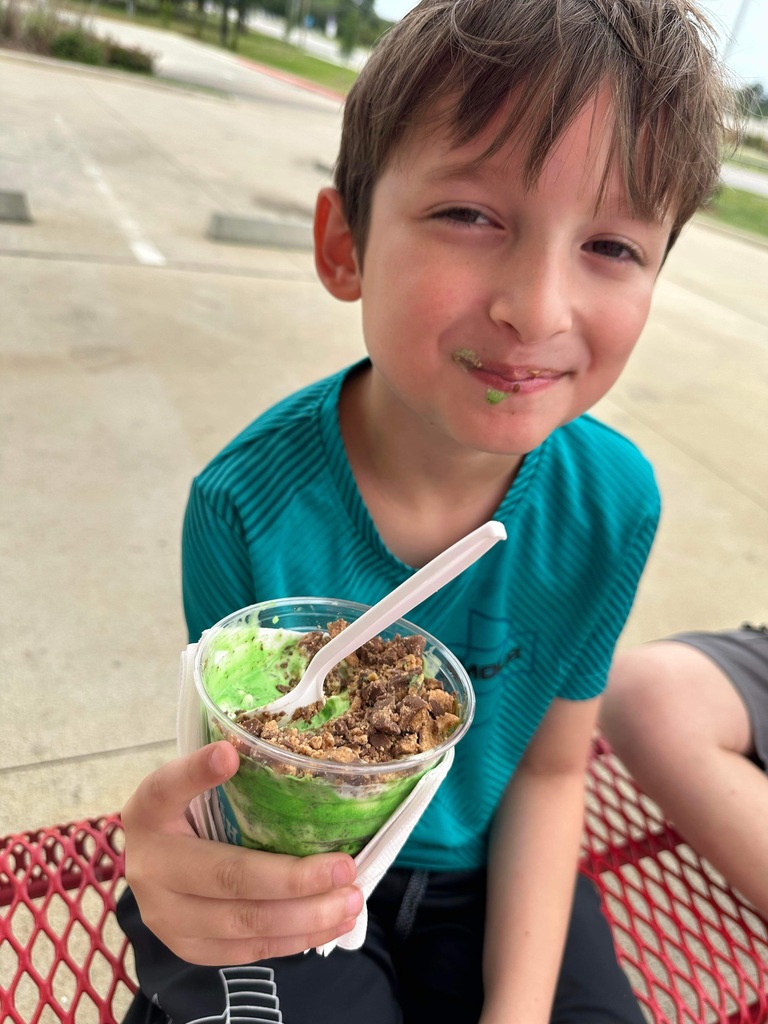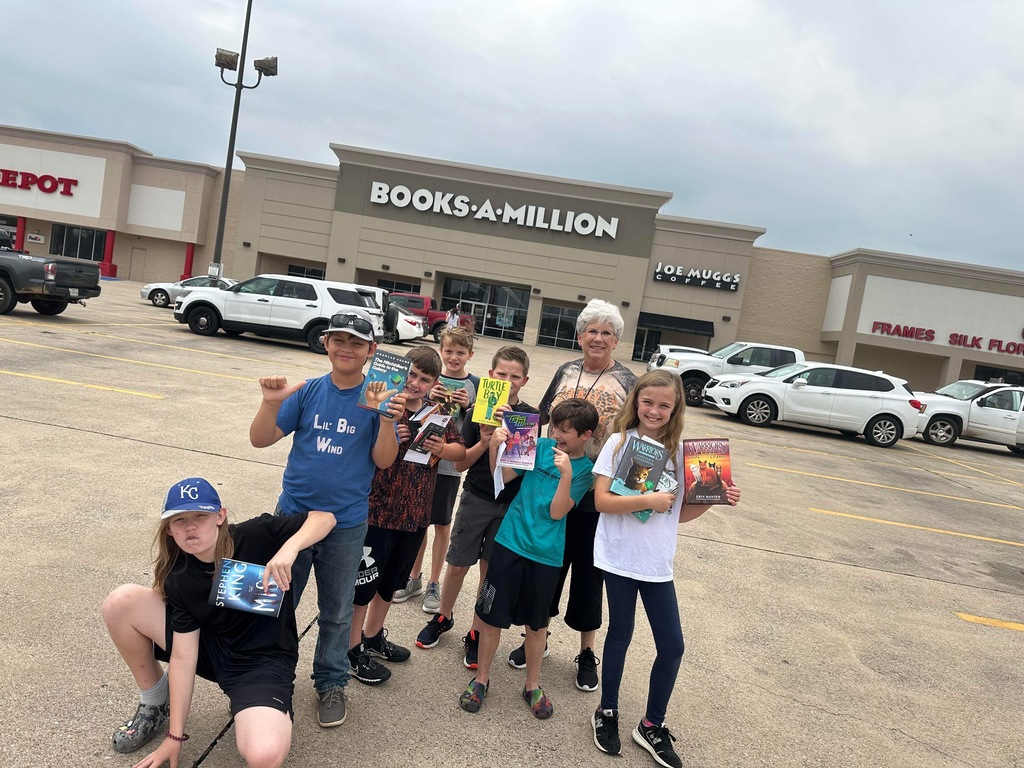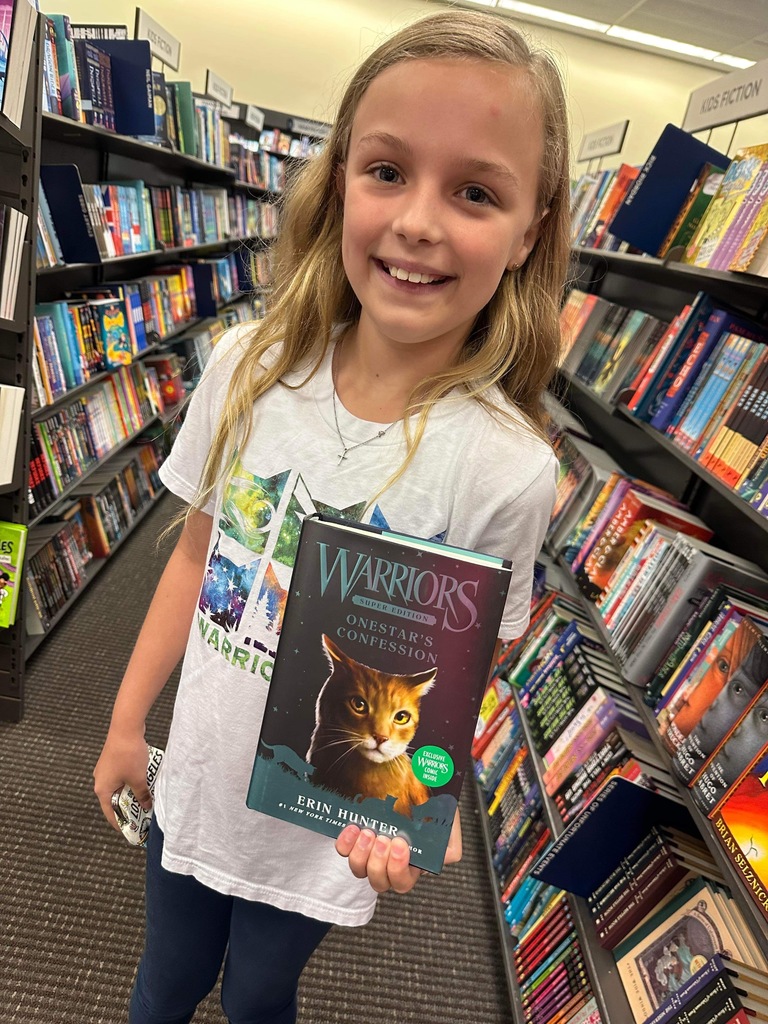 It's almost the end of the school year! Next week, students at the JH/HS will be participating in their Spring Semester Exam Projects! All Junior High students must be present for all exam days! For high school students that are exempt, they do not have to be present for the scheduled exam. Students who are here will follow the semester exam schedule! Let's finish strong!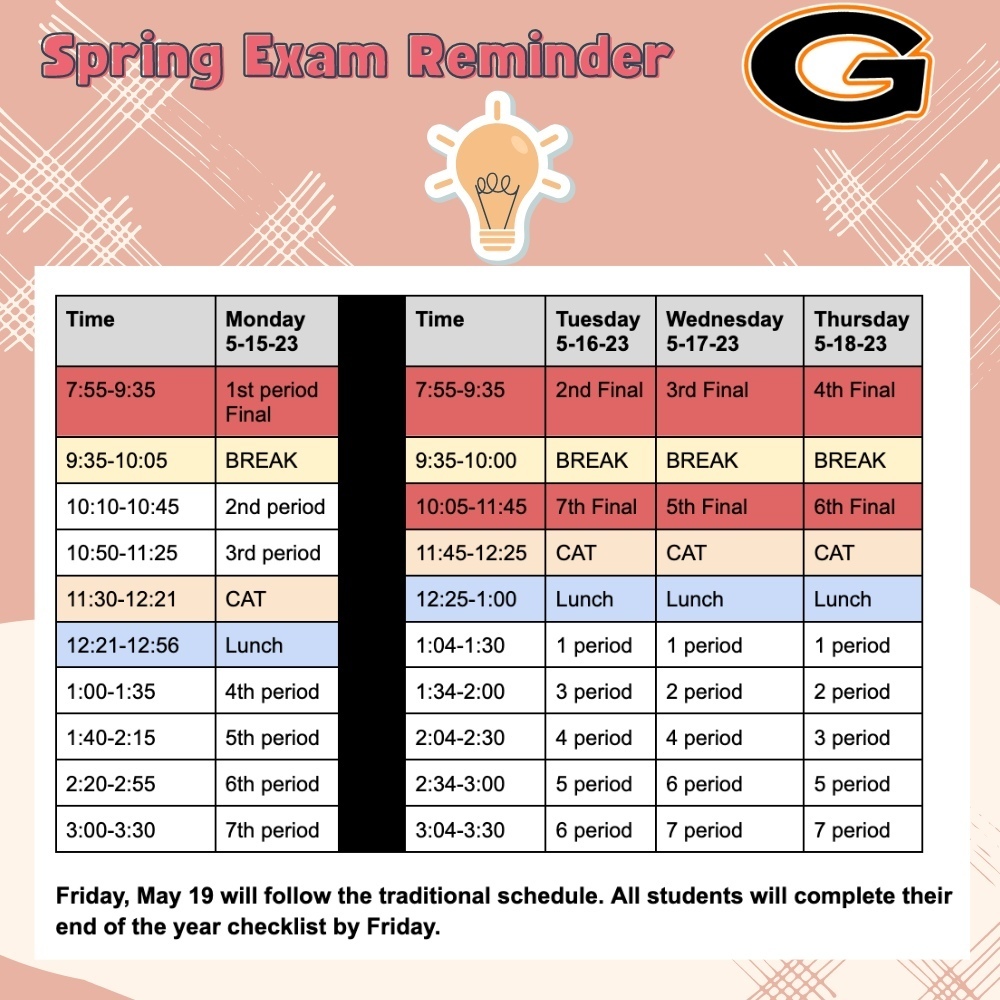 School will resume at our regularly scheduled time tomorrow. We understand that some roads may be closed. If you cannot safely come to school, please stay home and remain safe!

We apologize for the inconvenience, but the Freshman Orientation will have to be moved to next Wednesday. Mr. Davis will also be sure to have a digital recording of the information for those that cannot make it!

Due to severe weather and flooding, school has been cancelled today. Everyone please stay safe!

The Elementary will be hosting their annual awards ceremony next week! On Tuesday, May 16th, we will celebrate our Pre-K and Kinder students at 8:30AM and our 1st and 2nd grade students at 9:30AM. On Wednesday, May 17th, we will celebrate our 3rd-6th grade students starting at 8:30AM. We can't wait to share all of the success our students achieved this year!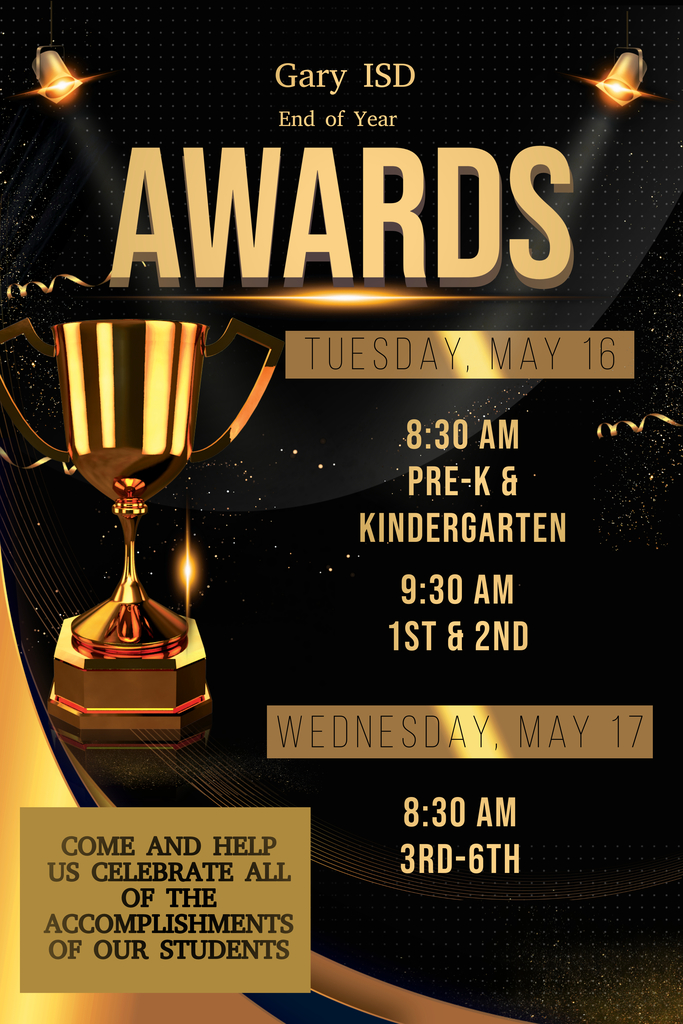 Correction: Our Junior High Awards Ceremony will be at 9:35AM and not 9:45AM as previously mentioned. We apologize for this inconvenience. Junior High Parents; come celebrate our 7th and 8th graders' hard work and success at the Junior High Awards Ceremony! It will be held on Monday 5/15 at 9:35AM in the Cafeteria!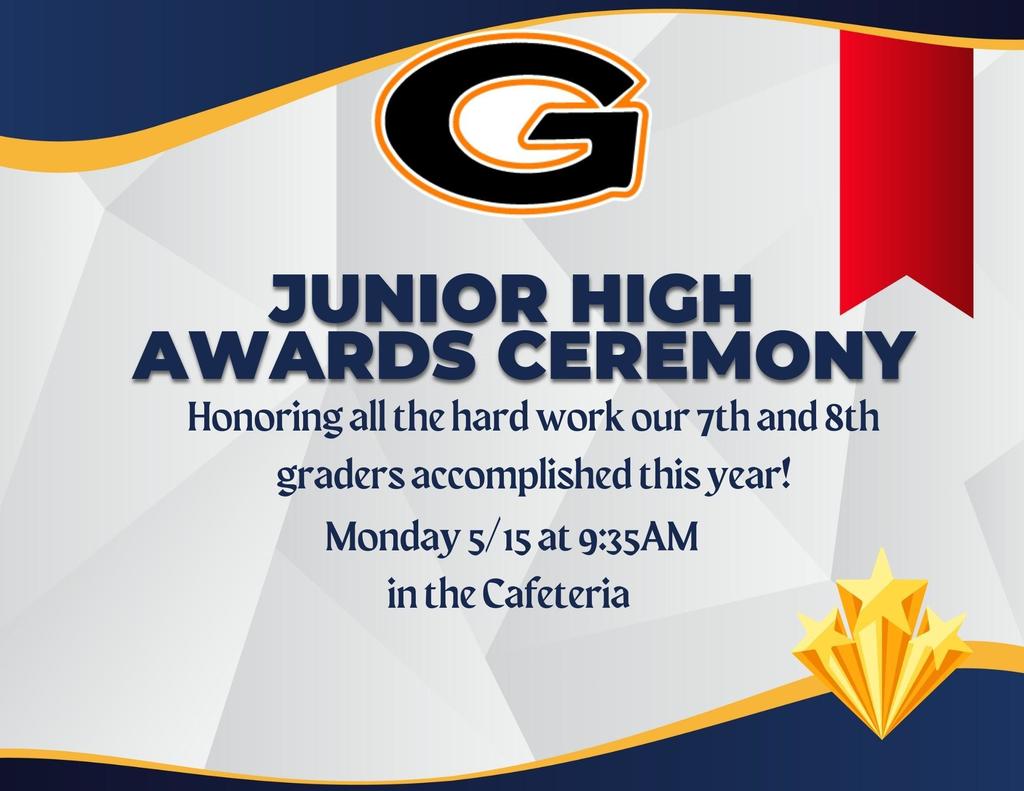 Field Day is next Monday, and we are excited to have a great day of fun with our students!

At the high school the teachers received a sweet treat from Revival Threads and Busy Bones, and an amazing charcuterie board full of all kinds of awesome things from Jade with Watson-Tucker Florists to celebrate Teacher's Appreciation Week! We are very thankful for all in the community that support us!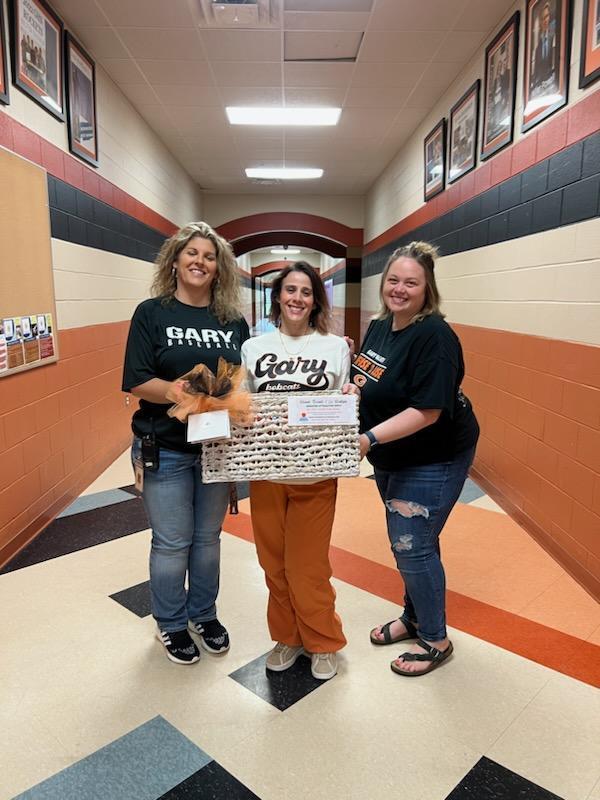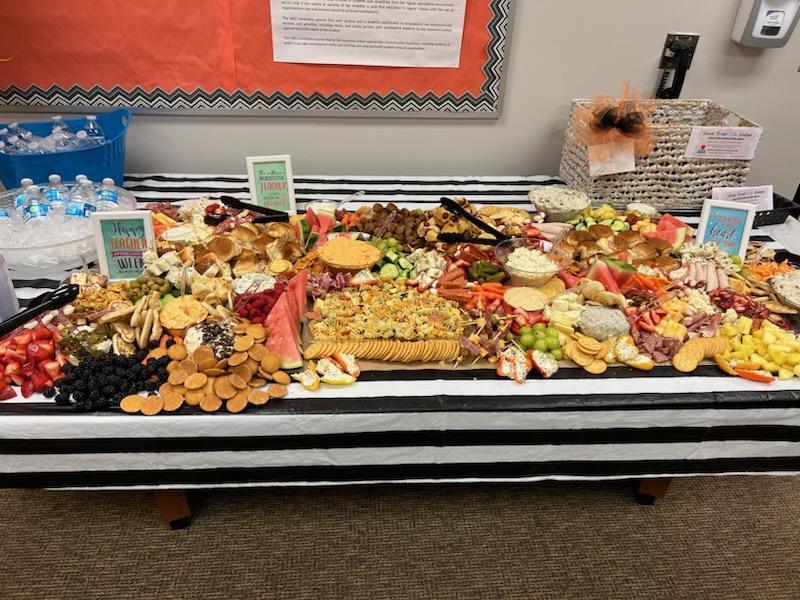 Mrs. Dixon (Baugh) celebrated Shark week with her reading students this week! Our 2nd grade kiddos enjoyed all the activities she provided!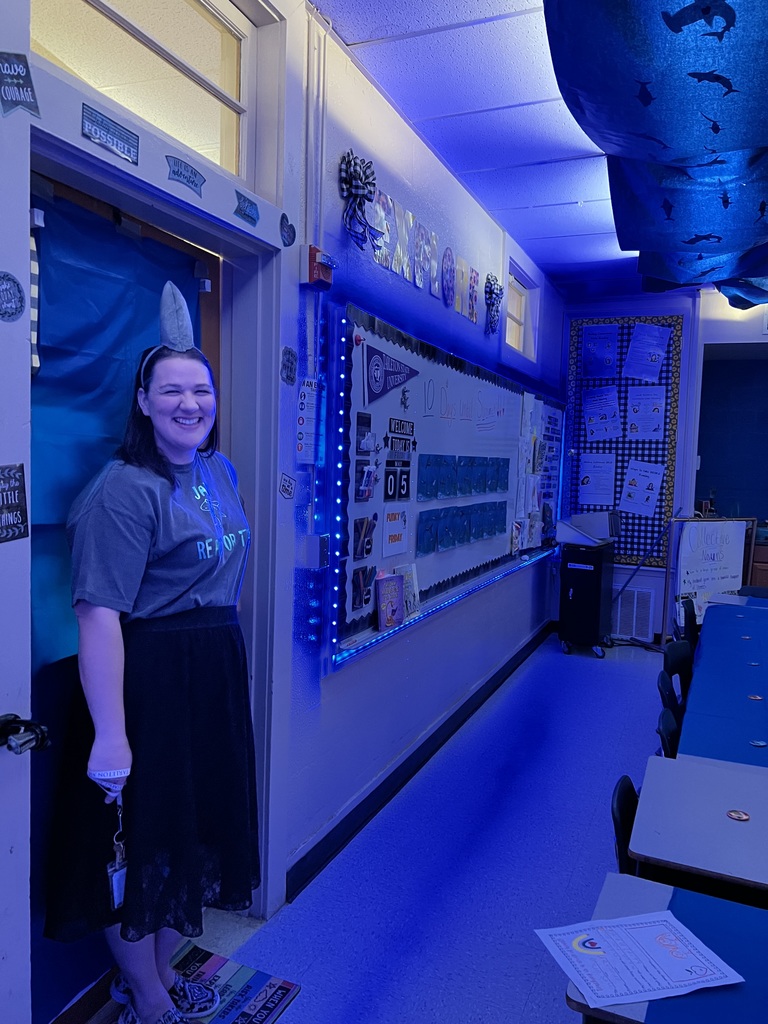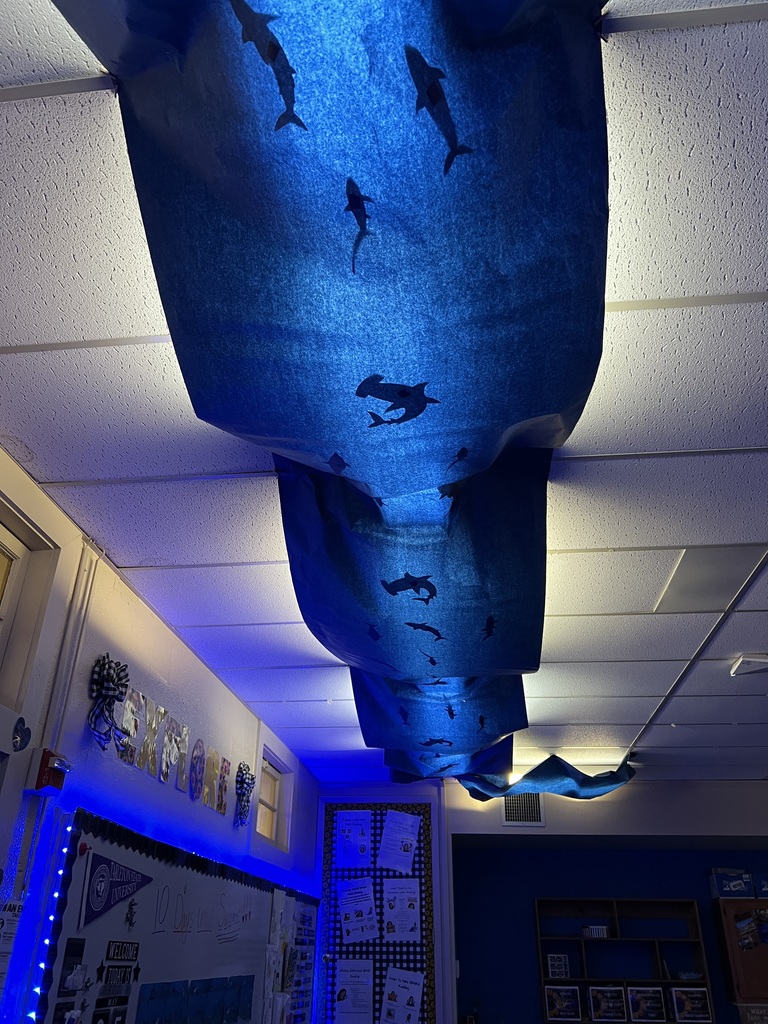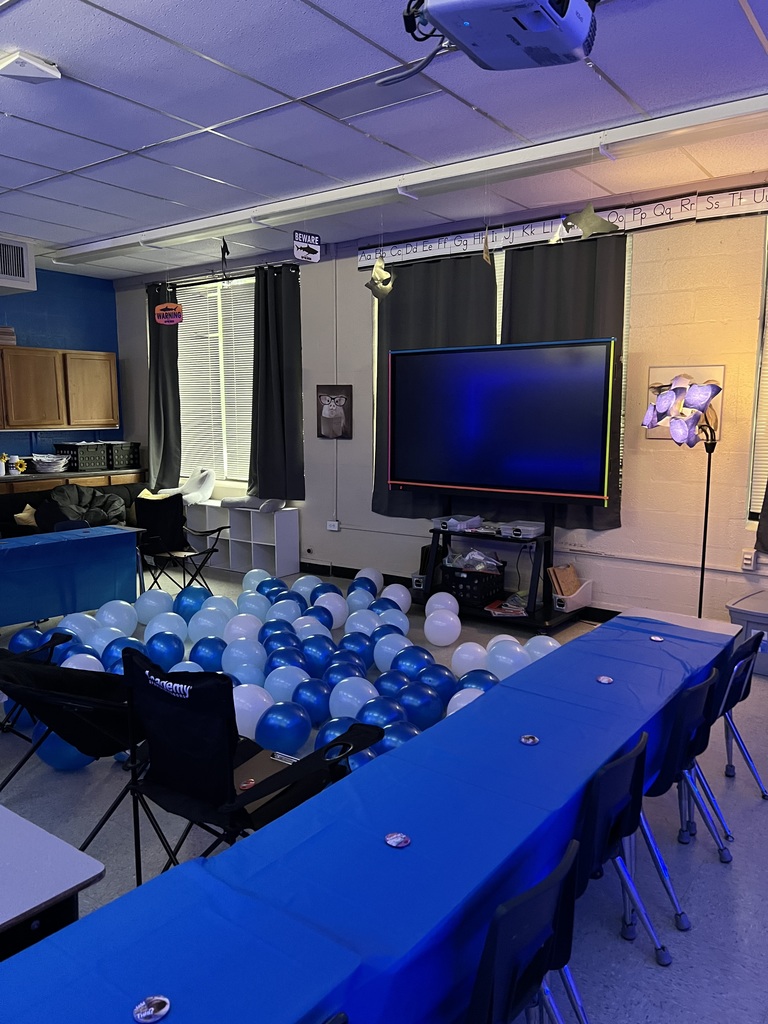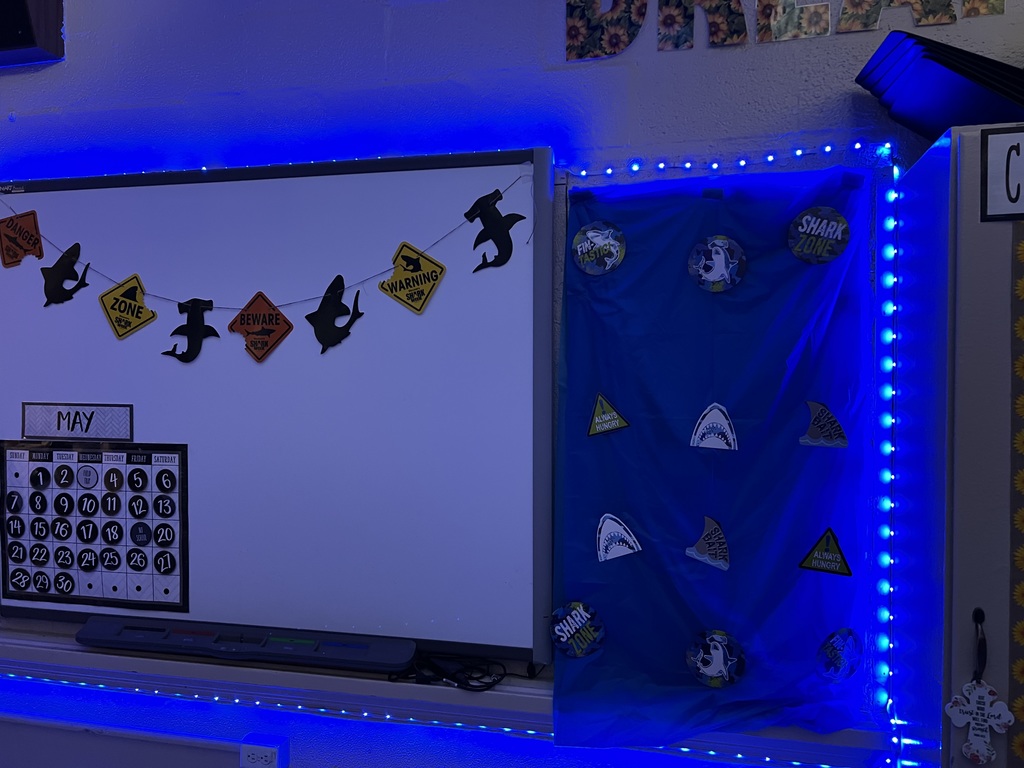 Tomorrow starts our last week of STAAR exams! At the Elementary, 3rd and 4th will have their Math exams. At the high school, 7th will have their Math exam! We ask that students come to campus on time, and with their Chromebooks and we will provide the snacks. Let's finish this week strong!

A huge thank you to the Gary ISD School Board for thinking of the teachers and providing snacks for everyone at the Elementary and High School!