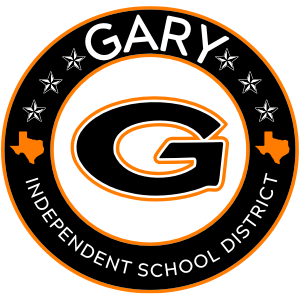 ABOUT THE BOARD OF TRUSTEES
The Board of Trustees consists of seven members elected to serve, without compensation, for overlapping terms of three years each.

Elections are conducted in May. While candidates run for specific places, they represent at large.

The next board of trustee election is scheduled for May 6, 2023. Places up for election will be place 1, 2, and place 3.
The school district contracts with Panola County Election Division for election services.
TERMS AND ELECTION SCHEDULE
· Board members shall be elected for three-year terms, with elections conducted annually, as follows:
APPLICATION PROCESS
The candidate filing period to file an application for a place on the ballot is: Wednesday, January 18, 2023, to Friday, February 17, 2023, 5:00 pm
January 18 – February 17 Monday through Friday, 8:00 a.m. – 3:30 p.m. Friday, February 17, 2023, 8:00 a.m. – 5:00 p.m.

All applications filed are public records and open to inspection upon request.

Completed forms must be returned to:

132 Bobcat Trail Gary, Texas 75643 – Physical & Mailing

hritter@garyisd.net

903-685-2639 - Fax
Gary ISD welcomes all candidates to the Superintendent's Office, however, to maintain a process for all, please know that it is the duty of the candidate to become familiar with the applicable laws regarding campaigns for office. The duty of Gary ISD is limited to accepting and filing reports and noting the date received thereon. Gary ISD should not be expected to advise or comment upon the timeliness or sufficiency of reports filed.
For answers to your questions on financial reports, you can contact the Texas Ethics Commission at 1- 800-325-8506. You can find information regarding elections on the Secretary of State's website at www.sos.state.tx.us and information regarding ethics can be found on the Texas Ethics Commission's website at www.ethics.state.tx.us. You can find helpful information at www.tasb.org under the board service tab.
CANDIDATE'S GUIDE TO PRIMARY & GENERAL ELECTIONS
· The Texas Election Code designates the Secretary of State as the chief election officer of the State of Texas. In order to provide information on the electoral process to all Texans, his office has prepared a guide in the expectation that increased information will result in increased participation.
ELIGIBILITY/QUALIFICATIONS
ELECTION HIGHLIGHTS
The first day to file for a place on the ballot: January 18, 2023, 8:00 am

Last day to file for a place on the ballot: February 17, 2023, 5:00 pm

Early voting begins: April 24, 2023

Last day of early voting: May 2, 2023

Election Date: May 6, 2023

Notice of drawing for a place on ballot

Notice of General Election
CONTACT
Heather Ritter
Superintendent Secretary
hritter@garyisd.net
903-685-2291 ext. 2719
Fax: 903-685-2639